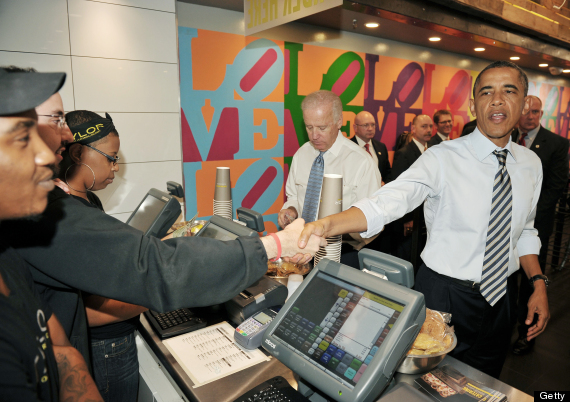 Obama was accompanied by Vice President Joe Biden on a trip to the 1750 Pennsylvania Ave NW Taylor Gourmet location in Washington. According to pool reports,
both men did the short walk from the White House on foot
. Obama was greeted by some cheers that included "hang tough Mr President" and "you're
doing the right thing."
Obama praised the sandwich shop, which has been giving furloughed workers 10 percent discounts and free cookies. He encouraged Congress to take "cues from folks like this," referring to the generosity of the restaurant's discount.